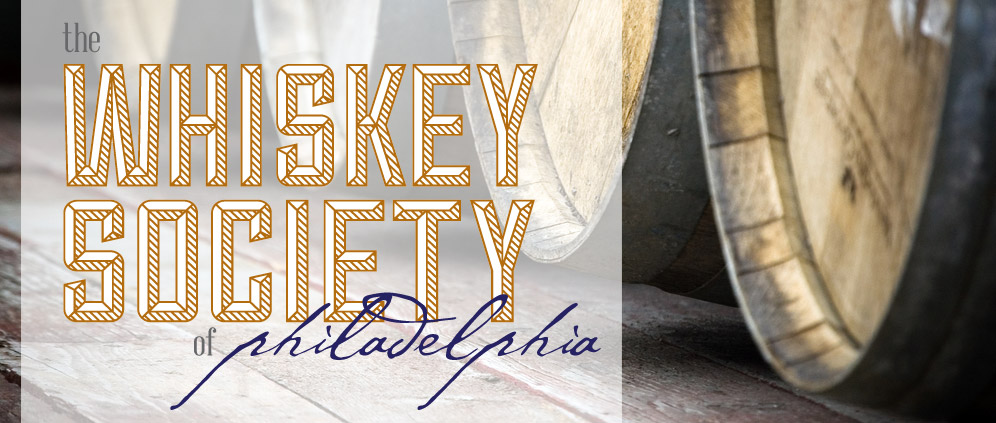 After a month that seemed to take far too long, Jen and I got together with 8 other like-minded drinkers from Philadelphia for the express purpose of opening and consuming a bottle of whiskey that at least one of us had been meaning to try. Due to some really fortunate timing and a tip from a friend of a friend, I was lucky enough to snag a bottle of Pappy Van Winkle Family Reserve 20 Year from the Old Rip Van Winkle distillery. It's one of those bottles that everyone wants and no one can find, and opening it just to finish it definitely messed with some of my hoarder tendencies.
With 10 people, it worked out that everyone got a decent 2.5 oz neat, with water or with an ice cube, depending on preference. Honestly, what I had expected to be an intense dissection of flavors actually turned more to 10 people sitting in a room drinking quietly, grunting in approval. I can't say I blame anyone because (as we discussed once the initial joy faded a bit) it was goddamn delicious. Absurdly rich and spicy in a way that reminded me of rye with a smooth vanilla tone, it was SO good. The hype is not exaggerated and at no point did I regret a cent of the price. After a few minutes of praising the liquor, we turned to just drinking and bullshitting about random topics, which is probably the way whiskey was intended to be enjoyed. We followed the Pappy with a much softer couple bottles of Jefferson's Bourbon, which while obviously not as good, served as a pretty nice dessert to the Pappy main course.
All-in-all, I'm a big fan of whiskey club. I'm excited to have a group of people that are as interested as I am, and we'll be putting one together monthly. I wholeheartedly encourage anyone else interested in whiskey to do the same and tell us how it goes! I'll be trying to talk each of our monthly hosts into doing a guest post on their selected bottle, so look forward to that!