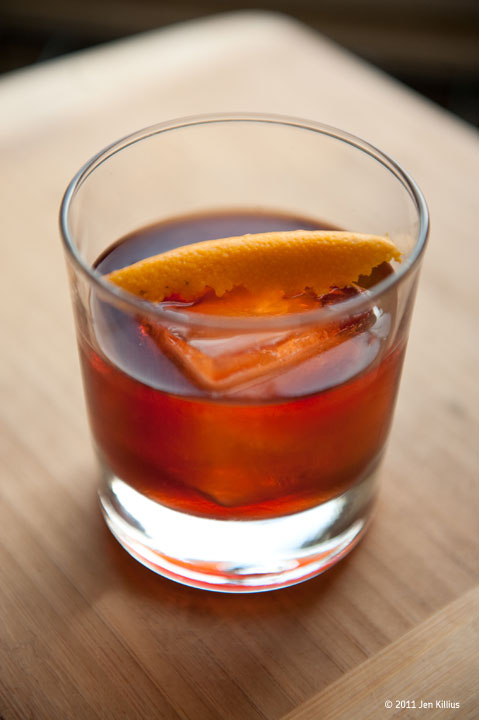 2 oz Bourbon
0.75 oz Applejack
0.5 oz Cherry Heering
0.25 oz Aperol
3 drops Burlesque Bitters
Shake well with ice, pour over a large ice cube. Squeeze some orange oil out of a peel into the finished drink and drop in to garnish.
NOTES: Good flavor, but the Bulleit bourbon was a little overpowering. Would like to try again with a smoother rye, maybe upping the applejack to a full ounce. Burlesque bitters are a little less potent than the Fee Brothers I'm used to, so that could also probably increase.