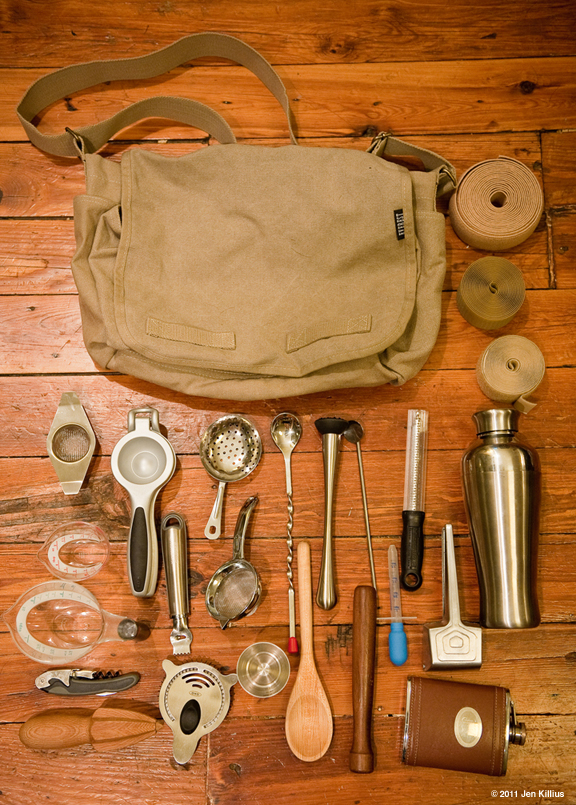 So it's not exactly a cocktail recipe, but ever since I saw this amazing (but wholly unaffordable – at least for me) bag for carrying around all of my bar tools, I've been trying to come up with a way to approximate it at home. I've come up short on bags for other purposes that could be easily co-opted, so I've landed on just sucking it up and trying to make one myself.
I went on eBay and bought a cheap shoulder bag and some heavy-duty elastic and velcro, and plan to attempt my own version of a bar tool carrying case. It won't be the vintage-looking work of art from Moore & Giles, but if I do it correctly, it ought to do the trick. The picture shows roughly what I'd like to get into the bag (with a few changes…I'll probably omit the flask and try to add a cutting board and I forgot to include measuring spoons & a knife), but that is the gist. I'm giving myself even odds on failure, and was going to hold off posting anything about this until I started to make real progress to save myself the embarrassment, but maybe this can be the motivation to NOT fuck up.
Oh, and I don't have a sewing machine, so this will have to be all hand-sewn. Progress reports to follow.