The first time I came to Philly I was introduced to water ice, which was not quite like anything I had tasted before. Sure, I'd had crappy Italian ices from the freezer at the grocery store, but nothing as delicious and refreshing as a water ice.  So this cocktail is my nod to one of the things Philly does best. Included are several Italian boozes, such as Limoncello and Maraschino Liqueur as a further hat tip to South Philly.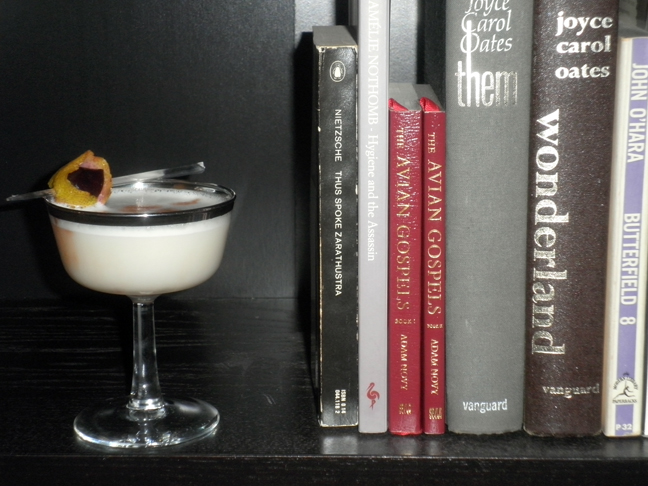 Lemon Wooder Ice
1 oz Limoncello
1 oz Silver Rum
0.75 oz Lemon Juice
0.5 oz Luxardo Maraschino Liquor
0.5 oz Simple Syrup
2 dashes Whiskey Barrel Bitters
Lemon Peel & Maraschino Cherry
Shake ingredients well (except the bitters) and strain into a cocktail glass. Dash bitters across the top, garnish with a maraschino cherry wrapped in a lemon peel.
NOTES: REALLY really tasty; the limoncello really makes it taste like lemon ice, surprisingly.  This drink came out fantastically, though it may be on the sour side for some people.  If you don't like your drinks as sour as me, you could try just .5 oz lemon juice and 1 oz simple syrup instead!