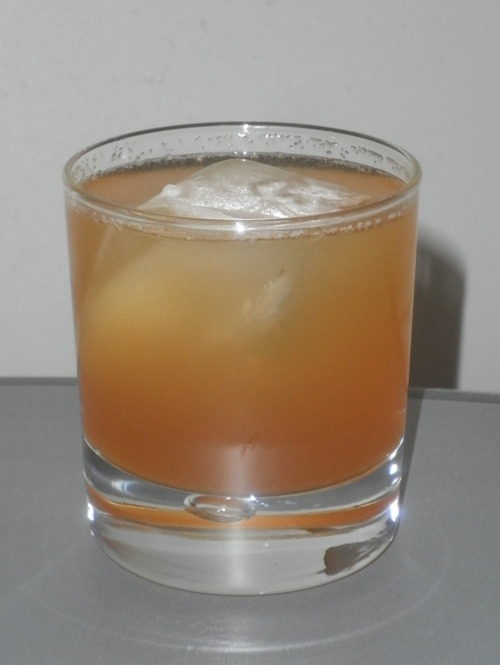 Kind of a half-riff on the Honeymoon cocktail
2 oz Brandy
0.5 oz Triple Sec
0.5 oz Benedictine
1 oz Apple cinnamon syrup
splash of seltzer
Mix brandy, syrup, triple sec and benedictine in shaker with ice. pour over rocks in a tumbler. top off with a small amount of seltzer. probably garnish with an apple if you feel like cutting one.
NOTES: Pretty damn tasty. Reminds me of christmas for some reason. Benedictine does a good job of adding flavor without letting it get too sweet. Next time, try Cointreau instead of triple sec.
Apple Cinnamon Syrup
4 medium apples, peeled and cored
1 cup water
1 cup sugar
1 tablespoon cinnamon
Puree water and skinless apples in blender. heat to boiling in saucepan with sugar and cinnamon. simmer on low for 30 minutes, stirring often. strain to remove solids twice. The stuff left in the strainer is pretty good too, might be worth saving for other uses. Kind of like apple butter.