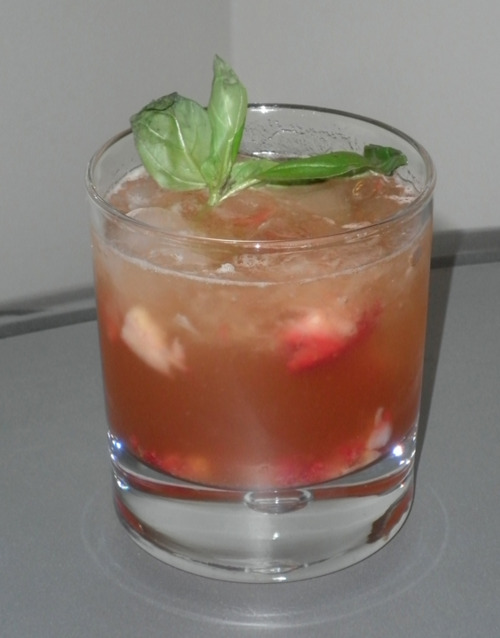 2.5 oz Rye
0.5 oz Sweet vermouth
0.5 oz Dry vermouth
0.5 oz Strawberry basil syrup (here)
2 dashes Angostura bitters
Club soda
1 strawberry
slice strawberry and muddle in glass with bitters. Combine rye, vermouth and syrup in shaker. Pour over crushed ice. Top off with seltzer (not much. roughly 1 oz). Garnish with basil, preferably less sad looking than mine.
NOTES: Pretty tasty. Maybe muddle orange slice with strawberry next time.