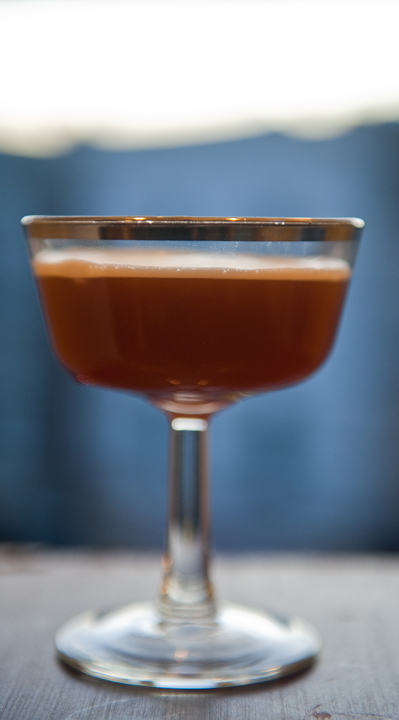 Untitled Gin Experiment #1
1 oz Plymouth Gin
0.5 oz Calvados
0.5 oz Cherry Heering
0.5 oz Sweet Vermouth
0.5 oz Simple Syrup
0.25 oz Lime Juice
Molasses Bitters
Egg White
Shake all ingredients (except for bitters) well for 60 seconds without ice to emulsify the egg. Add ice and shake again. Strain into a cocktail glass. Dash bitters across the top.
NOTES: It was OK, but that's about it. There was nothing offensive about it, but I think I got carried away with the ingredients because while inoffensive, there was nothing really standing out. The cherry got lost in the Calvados, the sweet vermouth got lost under the bitters, and it all just blended together into a drinkable, but fairly unremarkable mix.