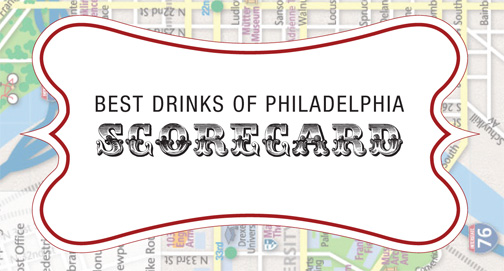 Earlier this week, Foobooz posted a list of what they have determined to be Philadelphia's Best Drinks. While the list looks pretty comprehensive (I don't see any glaring omissions at a glance), we haven't had nearly all of these drinks, so we can't say for sure how accurate it is.
The only way we can think of to check their work is to try them all, so we've thrown together scorecard. Feel free to download it here and print it out if you'd like to join us in a boozy tour of the city. We've even included a map to show where the bars are in relation to each other.
All in good fun, of course. We can't take any credit for making the list, but this seems like as good an excuse as any to do a little drink exploring!
Download your own scorecard here