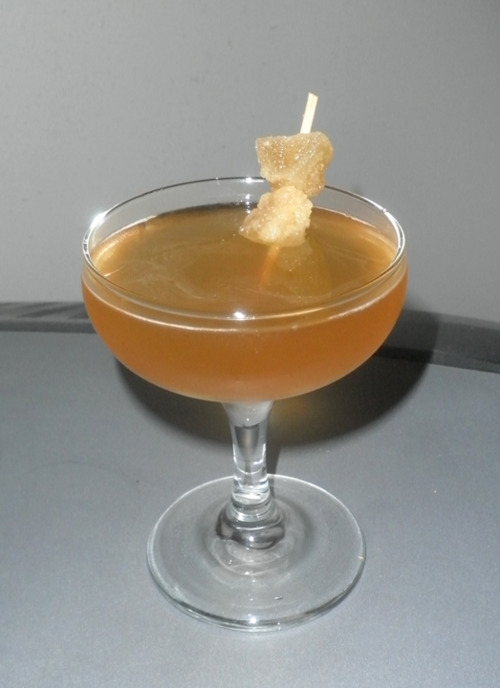 2 oz Brandy
0.5 oz Ginger syrup (here)
0.5 oz Grand Marnier
3 dashes of orange bitters
Garnish with candied ginger
Shake ingredients well and serve up with garnish.
NOTES: Tried it first without Grand Marnier, but was too bitter. Current iteration slightly too sweet. Either use less Grand Marnier next time, or try triple sec instead. Ginger could also be stronger, so maybe more syrup. Possibly substitute Domaine de Canton for Grand Marnier and skip measurement adjustments. Overall, not bad. Pretty well balanced, not much bite.