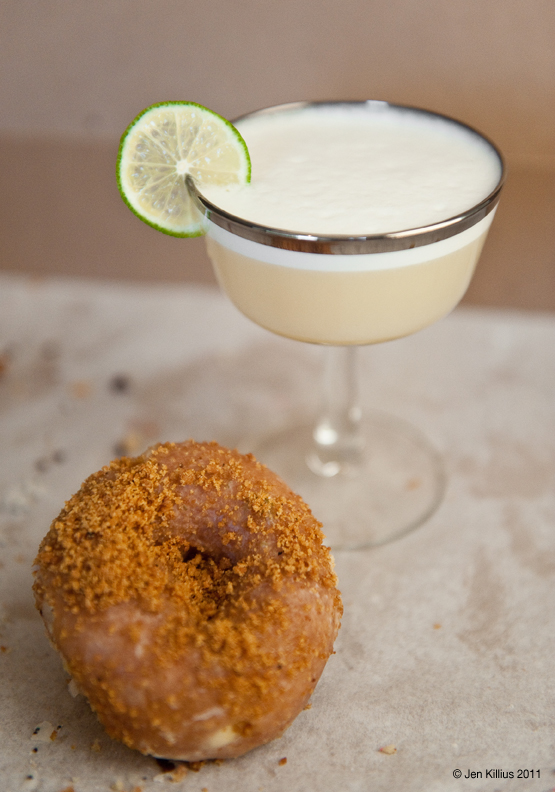 1 oz Cazadores Reposado Tequila
1 oz OYO Honey Vanilla Vodka
0.5 oz Honey Syrup
0.75 oz lime juice
1 egg white
3 drops Shoofly Bitters
Shake all ingredients well without ice for 30 seconds. Really shake the crap out of it. Then add the ice and shake for another 10 seconds. Strain into a coupe and garnish with a thin lime wheel.
NOTES: I really wanted to recreate the fluffy meringue of a key lime pie in this cocktail using egg whites but was set on using tequila as a base to enhance the lime flavor. I've never had (or seen) a cocktail that used egg white with tequila but I thought I'd give it a shot anyway. I added some OYO Honey Vanilla Vodka and honey syrup to add some pie-like sweetness and a few dashes of my homemade bitters, just for fun. According to my taste testers, this drink ended up being sweet, tart and delicious with a lot of really interesting flavors. The honey flavors didn't quite mimic the cakeyness of the donut, but the overall feel of the drink was surprisingly close to the source material.