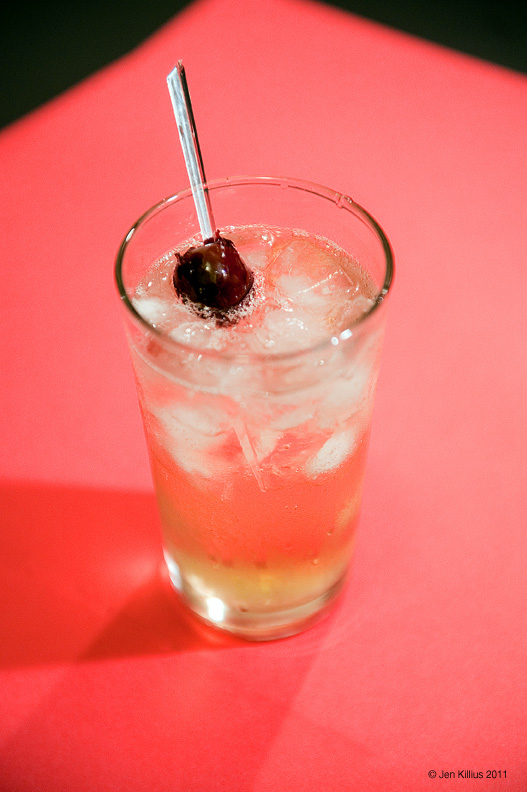 1.5 oz Bluecoat Gin
0.5 oz Strega
0.5 oz Luxardo Maraschino Liqueur
0.5 oz lemon juice
3 drops Cinnamon tincture
Shake ingredients well and pour over crushed ice. Top with soda (not too much. 2 oz max) water and stir briefly. Garnish with a maraschino cherry.
NOTES: I liked this one a lot. I'm finding Strega to be a great, spicy flavor in a light, refreshing-type drink. Really easy to drink while still feeling boozy enough to warrant your time. Cinnamon goes great with the Strega (a lot like it did with the Becherovka), and the Bluecoat is smooth enough without too much of that juniper bite that I think might toss this a little out of balance.