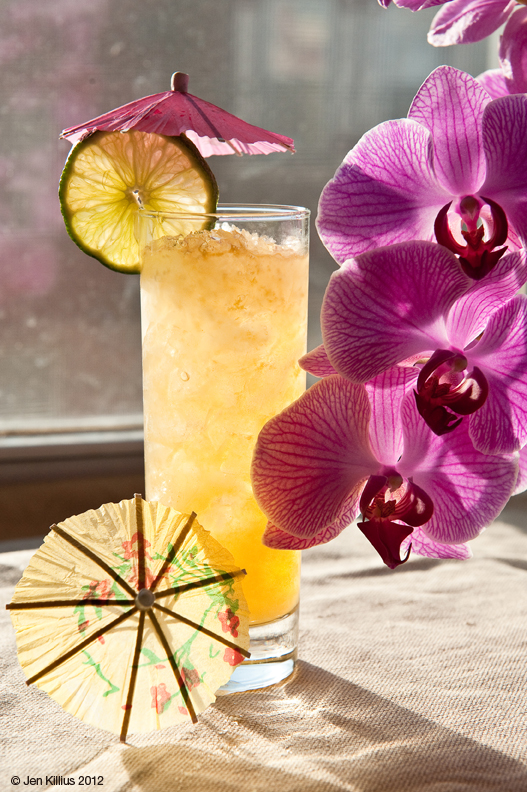 The Devil All The Time
1 oz Blanco Tequila
0.5 oz Calvados
0.5 oz Spiced Rum
0.5 oz Falernum
0.5 oz passion fruit syrup
0.5 oz fresh lime juice
Shake well with ice, and strain into a collins glass filled with crushed ice. Garnish with a lime wheel.
NOTES: This is another of the big favorites from our cocktail party, and one of the experiments that involved trying to create tiki drinks that weren't just rum-based. We used Cazadores and Brinley's Gold, which are both delicious on their own, and I'm sure that helped. Truthfully, I am having a hard time getting over how great the passion fruit syrup is. I really enjoyed this one for how sweet and tangy it is, while still keeping all the nice notes of the tequila and very little of the alcohol burn.