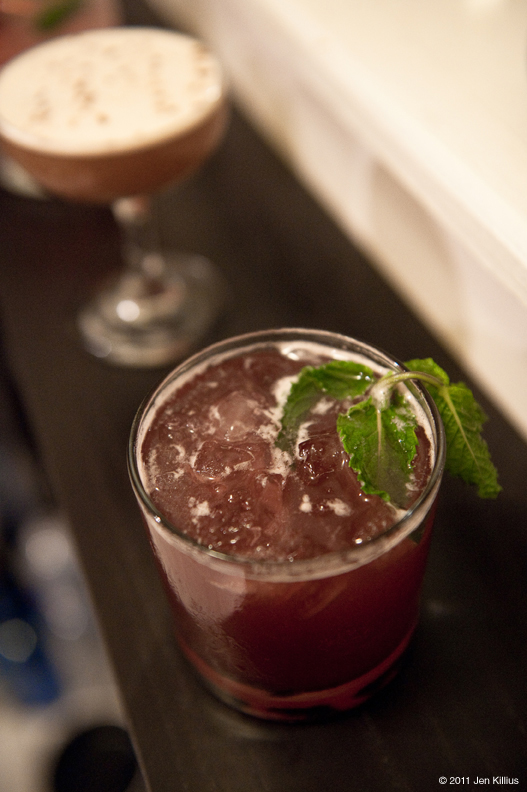 1.5 oz Scotch
0.5 oz Benedictine
0.5 oz Lime Juice
0.5 oz Creme de Cassis
2 drops Absinthe
2 dashes Whiskey Barrel Bitters
2 drops Rosewater
Shake ingredients well with ice. Pour into a rocks glass over crushed ice, splash with seltzer water, and garnish with a sprig of mint.
NOTES: Finally got a scotch cocktail to work. I really like this one. Jen noted that it tastes like iced tea for some reason, and it actually does. Nicely floral, a little sweet, and absolutely no whiskey burn, though some of the nice peat flavor remains. Possibly the most successful drink we came up with.