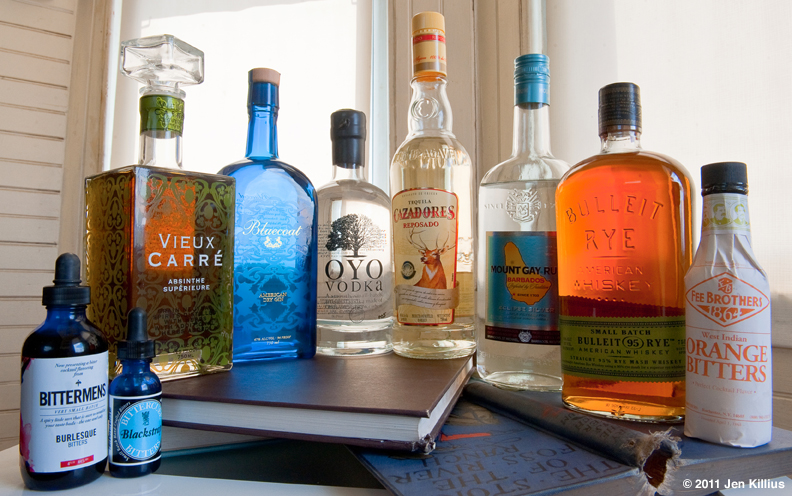 Our own @jen_k put together a guest post on how to get started on your own home bar over at Drink Up Columbus. Check out the full article here!
Do you have a couple bottles of random liquor sitting around your house? Have you ever wished that you could throw together some delicious cocktails on a moment's notice? Maybe your story sounds like mine: About a year ago, after spending one too many nights and a few too many dollars on cocktails at bars, I decided that it might be time to do something about my habit. With tee-totaling out of the question, my only option was to cut out the middle man and learn how to experiment with cocktails at home.
Initially, it seemed like one hell of an undertaking. Aisle after aisle of vodka flavored for every mood imaginable. Dark rum, light rum, spiced rum, aged rum, etc, etc, etc. After lots of "research" (does driving down to Kentucky to try 6 different kinds of bourbon at The Party Source count?), I've learned a lot about what it takes to build your own home bar. If you have about $200 and an adventurous liver, you can easily start stocking your own liquor cabinet and begin to impress your friends with your own homemade creations.
Disclaimer: I am in no way a professional. I'm a booze hobbyist and enthusiast, and nothing more. With that in mind, I hope you can benefit from the research and experience I've gathered over the past year, and I hope you have as much fun experimenting as I have! (more >)