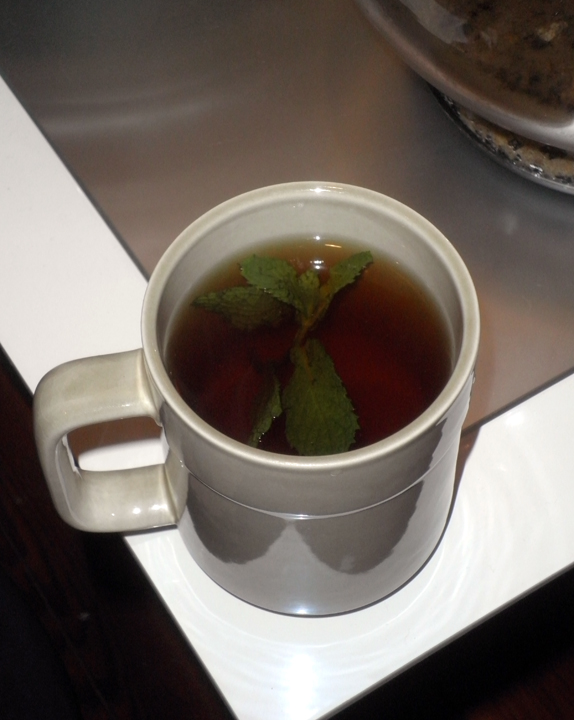 Sorry about the lack of posts lately. We've been keeping pretty busy with last weekend's cocktail party and various other things that aren't all that exciting. I've been short on the experimenting time and sticking pretty closely to the good 'ol Powers on the rocks. Things should be getting back to normal any time now.
In the meantime, last night Jen was making some peppermint tea, so I thought I'd give something different a try. Since it's actually getting a little cool at night, I've been itching to try some hot drinks, so this was the first attempt.
2 oz Bulleit Rye
1 sprig of mint
2 tsp sugar
Peppermint tea
hot water
Make a mug of the peppermint tea of your choice and leave a little room. Add sugar and bourbon and stir. Spank the mint and drop it in.
NOTES: I began this one trying to muddle leaves and basically start it off like a regular julep, which didn't really work so well because the leaves float. It's also a little unnecessary since the tea is already mint. Overall, it's not exactly as good as a regular julep, but it was pretty damn effective at warming me up. Tasted pretty good too, like a (only very slightly) classier Irish Coffee. Quick and easy so I'll probably be having more of these as we get into winter.