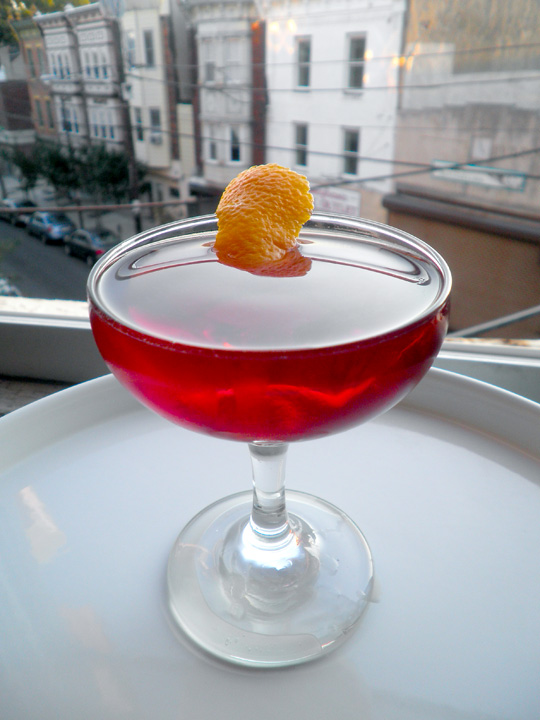 In honor of surviving the Great Quake of 2011, I made a little post quake cocktail featuring RHUBY because we're still enamored with it.
After the Quake
1.5 oz RHUBY
1 oz Amaro Montenegro
1 oz homemade grenadine
2 dashes West Indian Orange Bitters
Vieux Carre Absinthe Rinse
Rinse a coupe with a few drops of absinthe then shake ingredients well with ice, serve up and mist with orange peel oil then rim glass with peel and garnish.
NOTES: A fairly simple drink, but needs some tweaking. Originally I made it without the grenadine but it was a bit too sweet and strong.  Because our homemade grenadine isn't as sweet as a store-bought brand, Jon suggested I add an ounce to see if it mellowed out the drink, which it definitely did. I think this is a good base but I feel like the drink is missing an element to make a little more palatable. Any ideas?