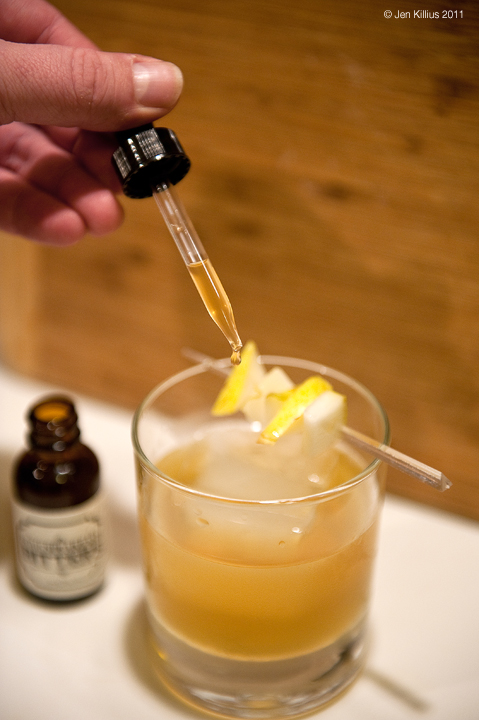 We were invited to a potluck this past week with a lot of people that do some really heavy-duty cooking, so I thought I'd leave the cooking to them and bring along a drink to share. I also got to take the half-finished bar bag for a test run. It needs a little work, but it's getting there.
The End of Summer
1.5 oz Old Forester Bourbon
0.5 oz Mescal
0.5 oz Rhuby
1 oz Vanilla Pear Shrub
3 drops Autumn Spice Bitters
Shake ingredients well with ice and strain into a glass on the rocks. Add a drop of bitters to the top of the drink to really bring out the smell. Garnish with slices of pear.
NOTES: I liked this one a lot. The tart of the shrub with the smoke of the mezcal is great, and the bourbon shrank pretty nicely into the background. More than anything, I was pretty excited to use our bitters in something, and I have to say I was happy with the result. Like I said in an earlier post, they aren't quite as strong as some other bitters I'm used to, but upping the amount slightly seems to do the trick.