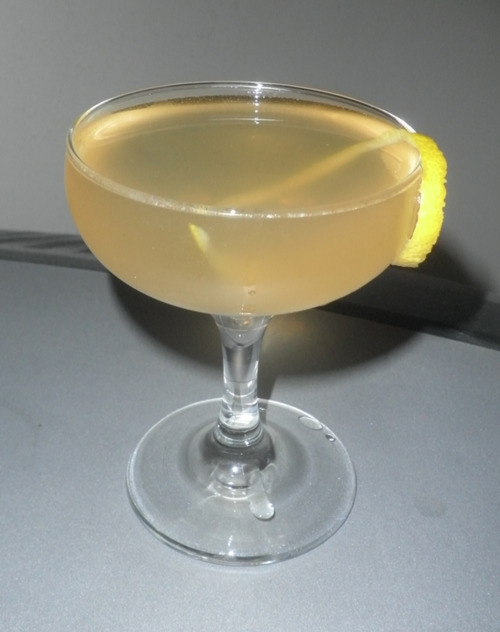 2 oz Vodka
1 oz Earl Grey syrup (below)
0.5 oz Domaine de Canton
0.5 oz lemon juice
Shake with ice, strain into glass. Served up with a twist of lemon.
Earl Grey Syrup
Soak 1 Earl Grey tea bag in a large glass of hot water for at least 1 hour.
Bring 7 oz of tea to boil in saucepan, and add 4 oz sugar. Simmer for 10 minutes with tea bag in pan. Remove from heat, pass through cheese cloth and bottle. Keeps for a month if refrigerated.
NOTES: Actually pretty nice for a sore throat. Lemon is a tad strong, and Canton is a little underrepresented, but not bad. Liked the idea from Jen for subbing something floral for the canton like Benedictine or St. Germain.