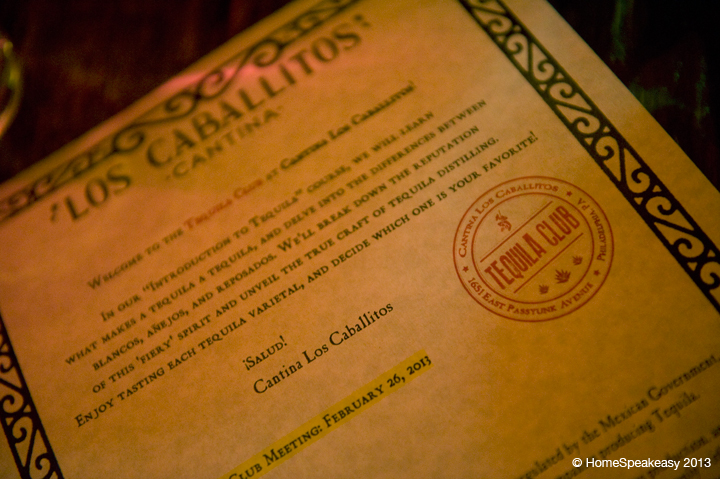 The folks at Cantina Los Caballitos were kind enough to invite us along for their first official Tequila Club, an instructional series that educates about tequila, while showing off the kind of food pairings that might not come to mind when you think about when and where to enjoy the oft-misunderstood Mexican spirit.
The club opened with some basic facts about tequila, for example:
True tequila comes with some strict requirements, It must be made with 100% blue agave, must be produced in Mexico. A "mixto" is a tequila that only requires 49% blue agave, and is inferior in flavor and production.
There are 4 types of tequila: blanco (unaged), reposado (rested) is aged 2 months to 1 year in oak barrels, anejo (aged) is aged 1 to 3 years in oak barrels, and extra anejo (extra aged) is matured for a minimum of 3 years.
The traditional drinking glass for blanco and reposado tequilas is, appropriately, called a caballito, or "little horse." A caballito is a tall, narrow shot glass. We are going to need to get some of these.
Highlands agave is sweeter in aroma and taste, while lowlands agave is smaller, more spicy and complex.
All tequilas are mezcal, but not all mezcal is tequila. Unlike tequila, mezcal can be made with any type of agave. The agave is roasted over stones and then buried, where it is allowed to continue to roast underground, giving it a distinct, smokey flavor.
Then the fun started. Four rounds of different tequila paired with four different courses. Details of the courses after the break!
Pairing #1: Espolòn blanco & rock shrimp mango ceviche
The Espolòn Blanco (a highlands tequila) was interesting. It had a bit of pepper, and a little citrus on the nose. Once you sipped it, there was burn on the lips, but it warmed quickly and roundly on the tongue with a slightly woody finish. The Espolòn had a lot of flavor for a blanco, with almost no heat in the throat. It went nicely with the strong tangy citrus of the ceviche and the salt of the tortilla chips, which leads me to believe that it would mix into cocktails well with similar properties.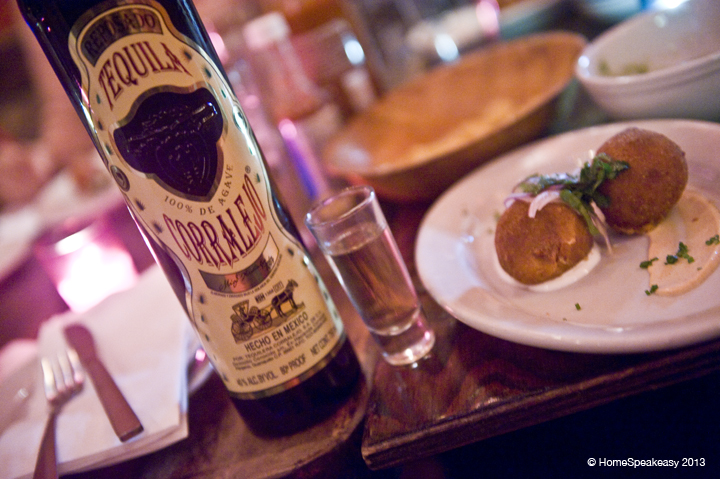 Pairing #2: Corralejo Reposado & chorizo potato croquettes w/ paprika crema fresca
This was our only lowland tequila of the night, and is was decidedly my favorite. It carried a sweet aroma, but the taste was anything but. Complex and spicy with a heavy pepper flavor. It had a rich, deep tongue heat that was really rewarding to roll around in your mouth, and finished dry. More than anything, it reminded me of a good rye – the flavors were different, but the elements were surprisingly similar. The spice of the chorizo in the croquettes complemented the tequila nicely, and the crema fresca balanced it well. Personally, I would refrain from mixing much of anything with the Corralejo for fear of ruining its complexity.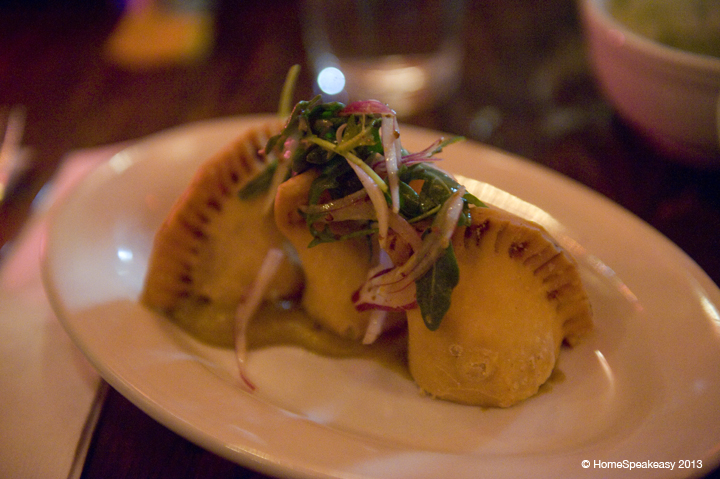 Pairing #3: Mezcal Vida & sirloin empanada
Mezcal Vida is one of several mezcals by Del Maguey that are made in a single village in Oaxaca, Mexico. The Vida is the youngest (and cheapest) of the bunch, all of which are certified organic. Traditionally, I am a big fan of mezcal. I can't get enough of the stuff in cocktails, but this time I was a little underwhelmed. It might be because I usually mix it with other ingredients, but it's hard to say without other mezcal to compare it to. The Vida was great so smell with lots of fruit and smoke, but despite a nice buttery mouthfeel and smoky flavor, it was a bit heavy on the ethanol flavor and burned more than I like to see in a sipping liquor. I, for one, am pulling for an all-mezcal class in the future so I can get a better handle on what scope is available.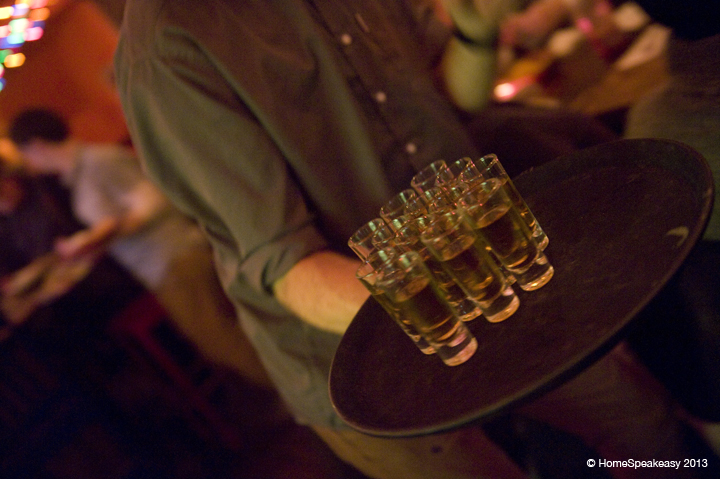 Pairing #4: El Mayor Anejo Tequila & mocha flan
If the Corralejo was my favorite, this was a close second, even though it makes for a predictable choice. Comparing an anejo tequila to a blanco isn't exactly an even playing field, but in any case, it was still delicious. El Mayor Anejo is a highland tequila (it showed), aged 3 years in charred oak bourbon barrels. It had a subtle, slightly sweet smell that reminded me a bit of agave syrup. The taste was rich and smooth with strong sweet notes, specifically vanilla and caramel. It finished warm, and the caramel flavor really came through at the end. It paired great with the flan (I suspect it would with most desserts), as the warm sweetness of the El Mayor tastes almost like a dessert itself.
All in all, it was a really fun night. Very informative, and it was great to see tequila treated the way it deserves, rather than a second-class, college bar spirit. There's a lot of range and complexity in agave-based liquors, judging by the number of people that came out to enjoy and learn really gave me hope for the future of tequila in the educated drinking community.
The next Tequila Club will be held on Tuesday, February 26th. Follow @CantinaPhilly or check them out on Facebook for more info. We can't get enough of this kind of stuff.