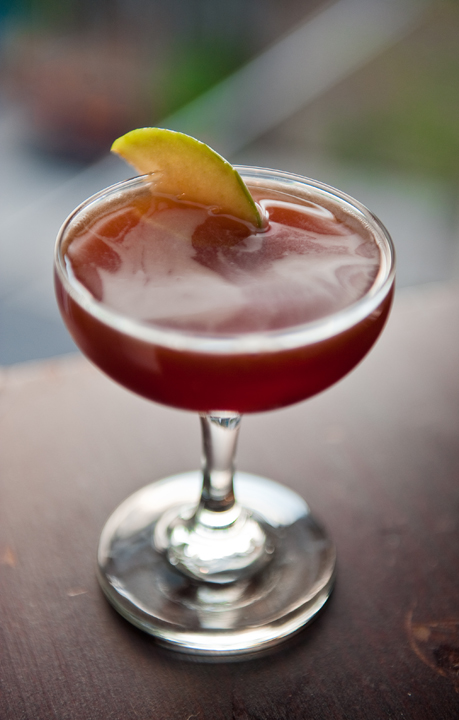 Tree of Smoke
1.5 oz Mezcal
0.5 oz Appleton Estate Reserve
0.5 oz Ramazzotti Amaro
1 oz Homemade Grenadine
2 dashes Orange bitters
Shake ingredients well over cracked ice, strain into cocktail glass. Garnish with an apple slice. I squeezed the meat of the apple slightly to release a little of the juice into the drink.
NOTES: I loved this. Boozy, but well balanced. I'm pretty sure Mezcal is going to be my favorite flavor of the fall. The smokiness of it just really compliments the bold flavors in the rum, and the Ramazzotti worked great with the grenadine. I'm interested to try this again with an even better Mezcal than the Monte Alban. Might also try an orange instead of an apple, but we were out. I'll definitely be making this one again – one of my favorites of the past couple months.