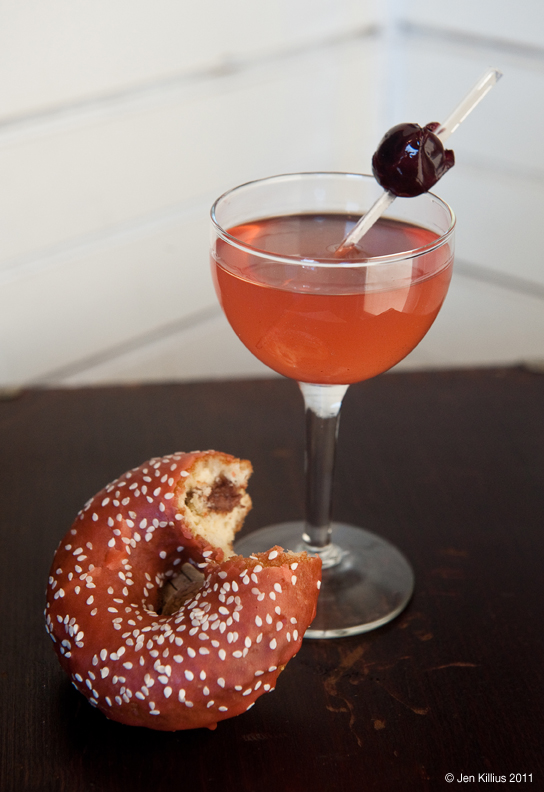 1.5 oz 10 Cane Rum
0.5 oz Rhuby
0.5 oz Frangelico
1 oz Pomegranate Syrup
2 dashes Rhubarb bitters
Shake ingredients well with ice, strain and serve up. Garnish with a maraschino cherry.
NOTES: This one fell a little flat. It wasn't bad, but the flavor was a little on the medicine side and it wasn't quite sweet enough. I think the failure was in the Pomegranate Syrup, as the flavor was a lot more mild and delicate than I expected it to be. I tried to play up the tart angle with the Rhubarb flavors, but they didn't pick up the slack as much as I thought they would. Next time, I'll be trying with a LOT more pomegranate (I only used one) and less sugar. Otherwise, the drink was fairly inoffensive, if a little forgettable. With a better syrup recipe, I'd like to tackle this one again because this is my favorite of Federal Donuts' fancy menu.