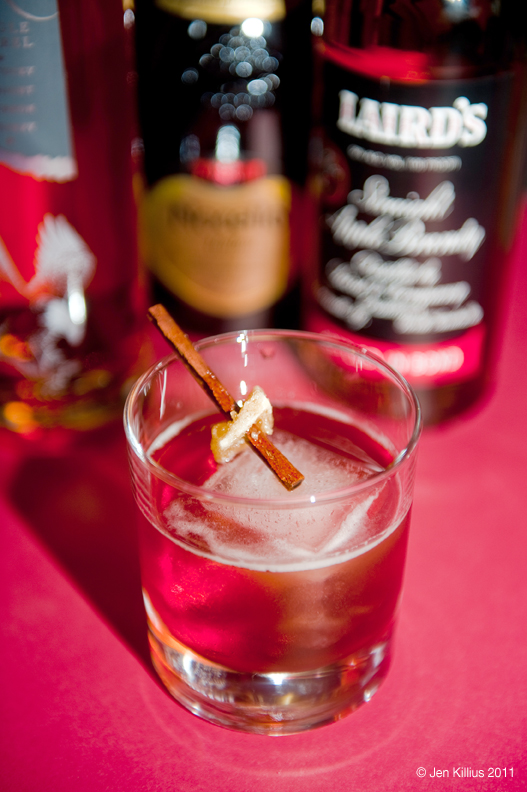 The Orchard Keeper
1.5 oz Eagle Rare Bourbon
0.5 oz Laird's 100 Proof Apple Brandy
0.25 oz Nocello Walnut Liqueur
1 oz Grenadine
3 drops Autumn Spice Bitters
Shake ingredients well with cracked ice and strain into a rocks glass over a large ice cube. Garnish with candied ginger and cinnamon.
NOTES: This one is a slight overhaul of the Apple Walnut cocktail from our Federal Donut drink experiment series. I liked the idea of the drink, but it needed refining. I think this may have done the trick. It still tastes strongly of bourbon and apple brandy, but the grenadine and walnut liqueur do a nice job of rounding off the sharp edges.